On September 29, 1980 Justin W. Jennings was born in Wilmington, Delaware. The youngest of three children, Justin was your typical healthy, happy little boy who was maturing into a wonderful young man.
Read More...
Testimonials
I want to tell you how much I appreciate the work you do for the community and the cancer families. It is really truly amazing.
You may not get that many thank yous from regular citizens but, a couple years ago I ran your 5k with my family. It is unquestionably the best thing I have seen anyone do in my life while doing it myself for your organization. You provide a place for families with a cancer victim to stay and enjoy the beach. Not that many people have that opportunity. I'm always pleased to see people and organizations helping their community. Whenever I come to Delaware my family and I drive past the house and we admire the work you do.
Without a doubt continue your foundation. Each and every day you can and will change someones life for the better. Thank you for your time.
Sincerely,
Justin Turner, Freshman
Dublin Coffman High School
Pohanka Pay It Forward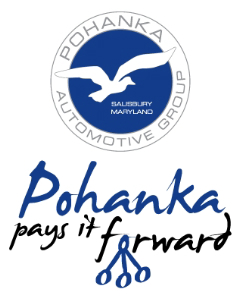 Looking for a new car? What better way to support Justin's Beach House, than on the purchase of your next car! Just mention to our partners at Pohanka that you would like to participate in "Pay it Forward" with Justin's Beach House as a beneficiary and they'll donate to Justin's Beach House. For more information, visit http://www.pohankapaysitforward.com

In the tough times currently facing our country, The Pohanka Automotive Group of Salisbury would like to reinforce it's commitment to the greater Delmarva community by taking our part in sustaining our local charitable organizations. The number of people relying on charitable contributions is growing every day while the number of individuals who are financially stable enough to donate is dwindling. Since March of 2009 Pohanka has given over $285,000 to over 600 local charities through the Pay it Forward Program.

At Pohanka, we understand that there is action needed to reverse this trend. In order to better provide for Delmarva's charitable organizations, Pohanka Automotive Group has introduced "Pohanka pays it forward". For every new or pre-owned vehicle sold, a monetary donation will be made to whichever non-profit charitable organization or cause the specific customer chooses.

The Pohanka Automotive Group needs your help in spreading the word on this new partnership. As an organization our success hinges on the community we call home, and it is our opinion that the relationship should benefit all parties involved. No great task is accomplished in solitude, and we would like to express our sincere loyalty in leading Delmarva through this recession.

Thank you for your consideration and we look forward to tackling the challenges that face our organizations in unison.

Pohanka Pays it forward, because your Community is our Community.